Scampering Squirrels Whimsy Kit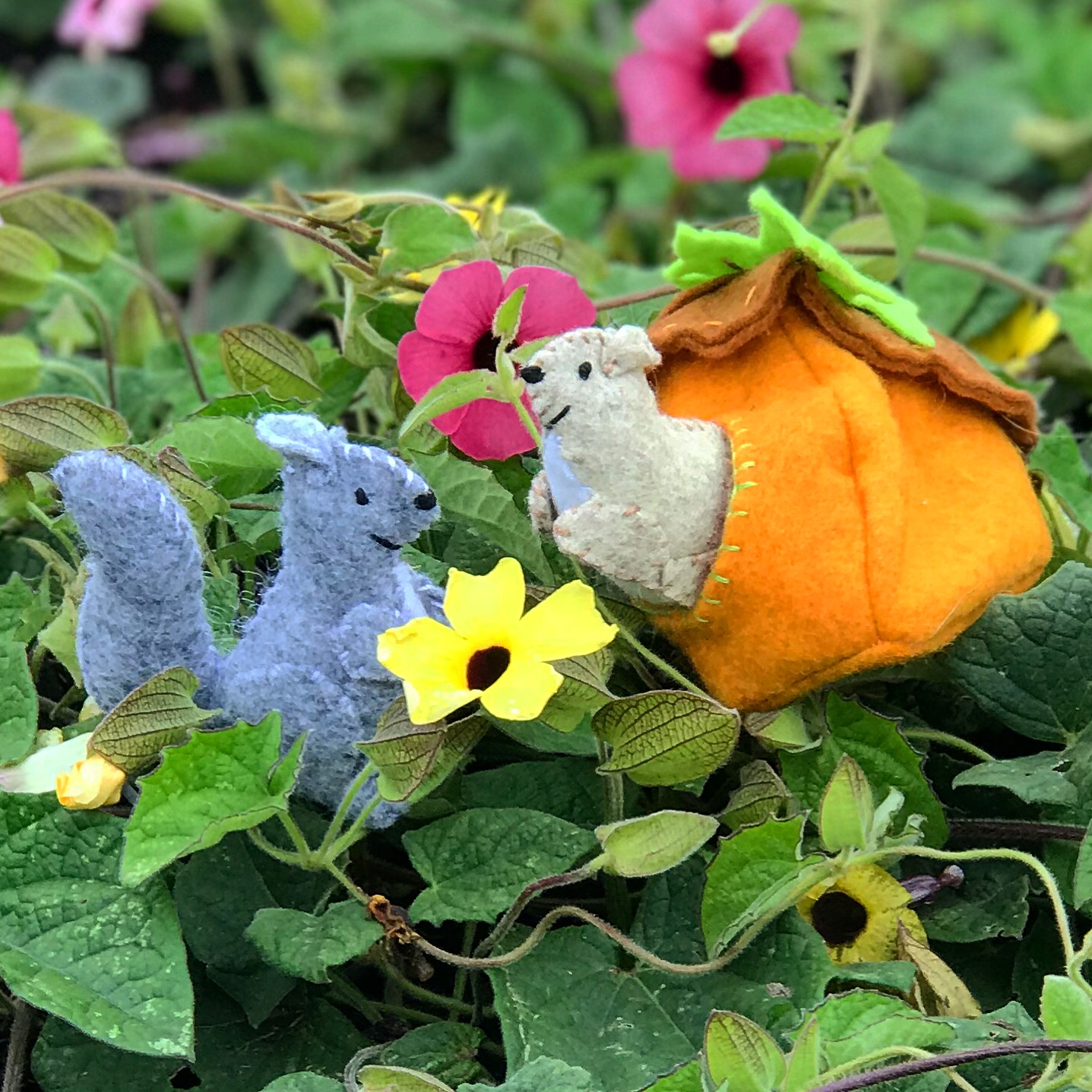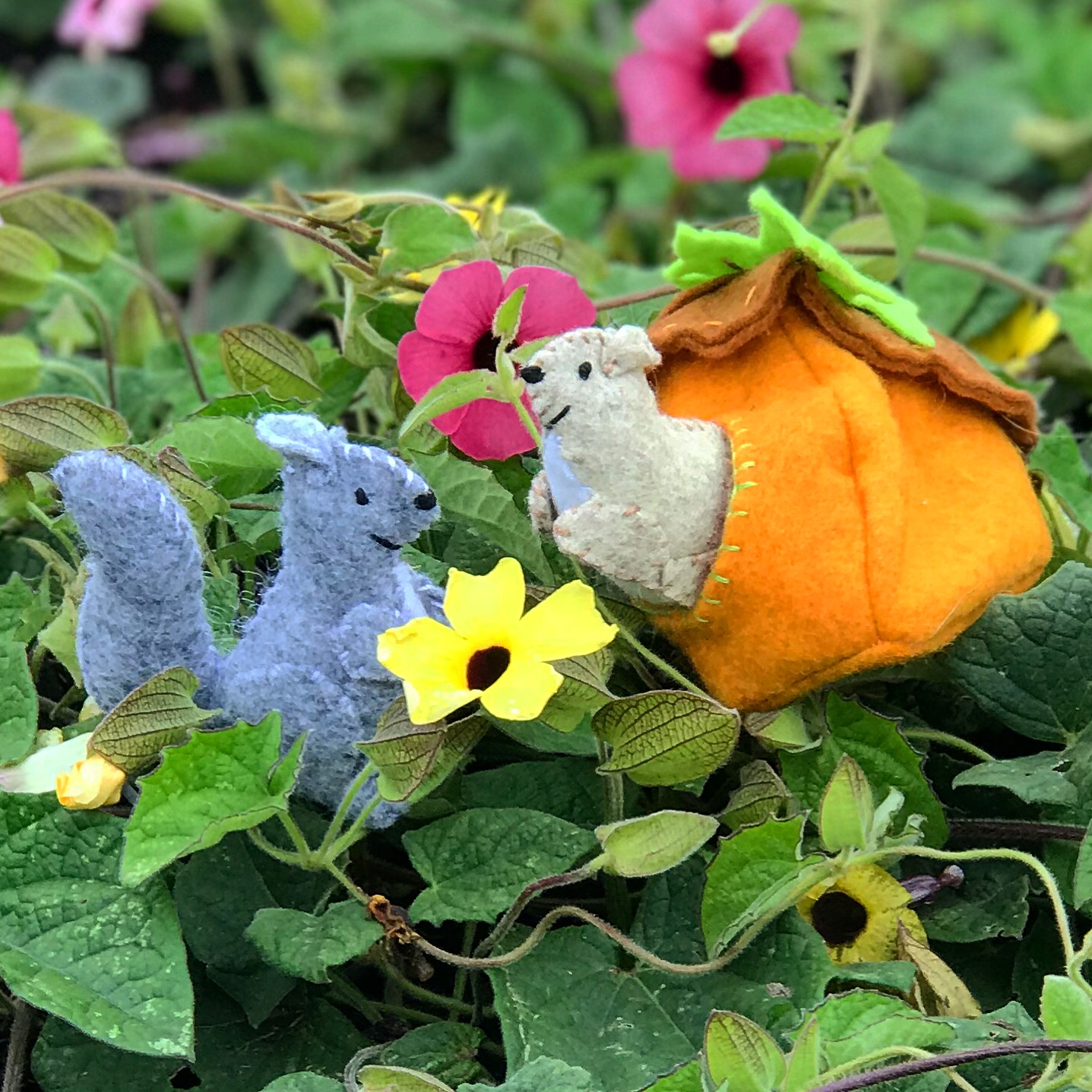 Scampering Squirrels Whimsy Kit
These bushy tailed squirrels are busy scampering in and out of their charming acorn house. Grey squirrel standing up on his back haunches keeping a lookout. Brown squirrel keeps close to the ground sniffing out nuts. They're both simply constructed the same way with just three pieces of felt. Sewing felt is easy and fun.
This kit contains contains everything you need to make both Squirrels and their Acorn house:
Full sized templates
Felt: Peat moss, Beige, White, Grey and Squash
DMC Embroidery Floss: Brown, Grey, Gold, Green, White and Black
Die cut Oak leaf
Polyester stuffing
Sewing Needle and Pins
All you need to add is a pair of scissors!
Finished dimensions:
Acorn House – 5.5" (14cm) H x 4" (10cm) W
Grey Squirrel – 3" (7.6cm) Tall x 3" (7.6cm) W
Beige Squirrel – 4.5" (11.5cm) W x 2.5" (6.3cm) H at tail
Available in both our Bagged Kit and Boxed Kit options. Bagged Kits come in a clear, resealable bag; Boxed Kits are handsomely packaged in a kraft box.